Our Team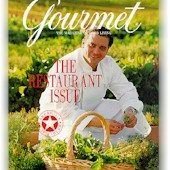 Craig Shelton
Founder & CEO
Master Chef Craig Shelton, received his degree in Molecular Biophysics & Biochemistry at Yale. This academic foundation coupled with ten years of training in seven of the world's greatest restaurants helped Craig to become one of America's top chefs.
He is a recipient of the James Beard 'Best Chef' award, and has earned 4-star ratings from The New York Times at the Ryland Inn, where he pioneered the chef-cum-organic farmer movement with an organic-certified farm, and was the chef-owner from 1991 to 2011.
Craig also teaches a course (FRS 138) about sustainability, agriculture, and food at Princeton University.

Doug Langum
Director of Farming Operations
Master Farmer Doug Langum, received his degrees in Plant Science and Agronomy at UC Davis, (#1 University in World for Plant and Animal Sciences). He has decades experience in day-to-day farm and ranch management all over the world.
Doug grew up on the family farm. He is that rare combination of art and science. Doug has managed gourmet quality 'artisan farms' that specialize in growing hundreds of different heirloom varieties for some of America's top chefs.  But, Doug has also managed 'mega farms'. He has in the past managed as many as 500,000 acres, across three continents, simultaneously via jet plane.
Our Story
Aeon Holistic Agriculture, Inc. was formed to demonstrate that large-scale sustainable agriculture is more profitable and makes farmland more valuable than the dominant model of commercial agriculture in the U.S. today. We strive to deliver superior risk-adjusted returns to our investors using sustainable land management practices that align the interests of investors, the environment, farm managers, consumers, the communities in which we operate, and future generations.